International Summer School 2021
Summer School 2021 "Social Innovations in Social Work" in co-operation with Metropolia University of Applied Sciences, Helsinki, June 7th u2013 June 11th, 2021 (online)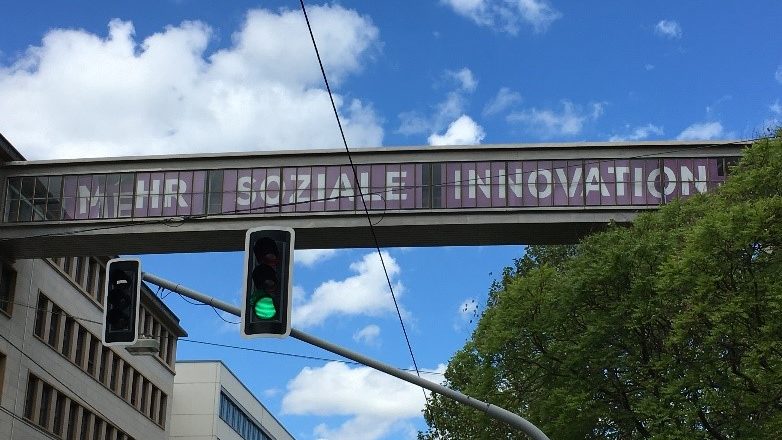 Social Innovations in Social Work
Today, a number of pressing issues concern social work, either directly or indirectly: changing societies and communities; economic, ecological and social challenges; the consequences of globalization and digitization; the diversity of society and individual concepts of life. Social work is increasingly involved in developing and realizing innovative processes the dealing with phenomena of modern life. Under the aspect of «Social Innovation» a growing number of social work experts, researchers, agencies, organizations and clients are exploring and seeking contemporary and sustainable solutions and methods of humane, modern, successful and participatory social work.
In future, dealing with social problems may become even more challenging, because many long-established sources of financial support will no longer be available. In addition, all global challenges will create unpredictable challenges for communities and society. Social isolation is a well-known risk factor for loneliness and morbidity. Social innovations aim to help people better their lives, improve their well-being and sense of belonging, as well as support inclusion and participation. Social innovations can also enhance community-building and networking between people or prevent marginalization. They can also offer solutions that build stronger social networks. Social innovations are new solutions (products, services, models, markets, processes, etc.) that simultaneously meet a social need, lead to new or improved capabilities and relationships and make better use of assets and resources. The increasing unpredictability of today's world challenges (and will continues to challenge) social workers to engage in lifelong learning in order to develop themselves and their professional competencies. In order to solve the intricate problems of today's world, social work professionals need to develop their interdisciplinary skills, knowledge, attitudes and emotional skills. Amid these challenges, interdisciplinary orientation, networking and co-creation prove to be beneficial for creating social innovations on both the national and international level.
Registration
If you like to share keynotes please write an email to Mrs. Claudia Meyer-Börnecke, International Office HSA FHNW (claudia.meyerboernecke@fhnw.ch) and you'll receive a connecting zoom-link.
There are a few students places available. If you like to participate in the whole Summer School program please contact Mrs. Claudia Meyer-Börnecke, International Office HSA FHNW (claudia.meyerboernecke@fhnw.ch) and you'll receive the registration form.
(Deadline for application: May 31st, 2021).
For further informations please contact: