International Summer School 2020
Unfortunately, we had to cancel this year's Summer School program on Campus Muttenz, due to the Covid-19 pandemic.
Under Control? Autonomy and control of and in social work
02.06. – 05.06.2020, Muttenz (Basel, Switzerland)
Key idea
The tension between autonomy and control is a core issue in social work in several respects. First, as an integral part of the welfare state, the profession is itself controlled: its mandate and resources are shaped by, and dependent on, welfare policies. Hence, social work has been affected by the profound transformation of the welfare state in recent decades – caused by the «activation turn» of social policy and by the managerialist restructuring of public services.
The impact of these developments is controversial: is managerialism compatible with or detrimental to professional autonomy? Does the apparent affinity between the activation principle and core concepts of social work such as autonomy and empowerment strengthen or subvert professional goals? Secondly, in its relations with clients, social work finds itself in a powerful position, resulting in a structural dilemma between granting and fostering autonomy versus exerting control and enforcing social norms. Some scholars argue that societal and welfare state changes can also be felt on this level: direct «normalising» control of clients is replaced by responsibilisation, i.e. imposed self-control in the guise of autonomy. Others claim that a veritable return of paternalism and punitive approaches has occurred in social work. While there are intense debates over professional autonomy and the normative and methodical issues of autonomy and control in the professional-client relation, a third fundamental question is examined less often, namely, what actually constitutes personal autonomy and what its loss. Both social work theory and professional ethics see restoring client autonomy as a central goal. However, the respective debates are often highly normative while empirical investigation is lacking. Moreover, the focus is more on gaining autonomy than on losing it, although losing control of one's life is a precondition for seeking professional help. The Summer School will explore issues of autonomy and control with a focus on change and contextual variation (national, institutional, organizational, field of practice). It will present relevant theoretical debates and empirical studies.
Key questions
What are the effects of welfare state transformations on the autonomy of social work in terms of professional accountability and discretion?
In what way has the autonomy-control dilemma been reshaped in the wake of the transformations outlined above and how do social workers handle this dilemma in everyday practice?
How can the increase or decrease in client autonomy be conceptualised and operationalised in social work theory, research and practice?
For further informations please contact: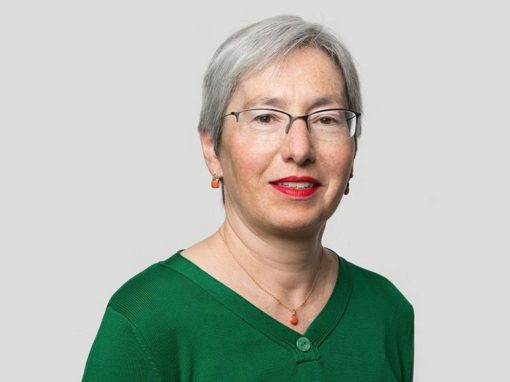 Prof. Dr. Eva Nadai
Lecturer, Institute for the Study and Development of Social Work as a Profession, FHNW School of Social Work